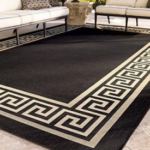 Never underestimate what carpet cleaners in Rainford can do for you! Carpet cleaning is an essential service. It helps to maintain the look and feel of your carpet. In addition, it prevents mouldy odours from permeating throughout your home. While regular vacuuming is sufficient for daily maintenance, a professional carpet cleaning is generally recommended at least twice per year. The frequency should increase depending on foot traffic and whether you have pets. Small children and the elderly are prone to ear, nose and throat infections which arise from dust and mould that is hidden within the deep fibres of your carpet. If you are prone to allergic or ENT infections, carpet cleaning is the only way to prevent such infections from occurring.
If you live in Rainford, carpet cleaners are available at Melling Carpet Care. Our services are like no other. We utilise three proven methods to clean carpets. These are hot water extraction, dry cleaning and low moisture cleaning. Hot water extraction is beneficial for both domestic and commercial carpets. The hot water literally penetrates the inner fibres of the carpet. We rely on dry cleaning in situations where colour migration or shrinkage is possible. Low moisture cleaning is used in large office arrears such as carpet tiles. At Melling Carpet Care, we use the most necessary carpet cleaning method to thoroughly clean your rug. Our team will conduct a step-by-step cleaning procedure to ensure all the dirt and grime is loosened and removed. This includes vacuuming into the deep fibres of the carpet, followed by applying a cleaning solution. We then use a mechanical machine to agitate the dirt deep within. Using a powerful extraction machine, we flush out the dirt. If there are stubborn stains present, we apply further treatment.
If there are foul odours emanating from your carpet, it can certainly benefit from carpet cleaners in Rainford. Give Melling Carpet Care a call today to discuss your requirements. Thorough carpet cleaning is one of the best ways to combat allergies and infections.