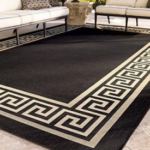 Help from the best carpet cleaners in Rainford can enhance the beauty and longevity of your carpet. With nearly three decades' experience in this sector, we are proud to serve clients in the Liverpool, Wigan, Widnes, Rufford regions and beyond. We specialise in cleaning all types of rugs and carpets. Our priority is safety and perfect cleanliness when we undertake a job. Whether yours is a commercial business or you're a private householder, our service will never disappoint you. If you're not 100% satisfied with our work, we have full insurance and offer a money-back guarantee. This would give you an idea of the confidence we have in the quality of our services.
We specialise in domestic and commercial work for pubs, hotels, restaurants, clubs, churches, estate agents, offices, end of tenancy cleaning and more. In Rainford, carpet cleaners must be chosen with great care. Your expensive carpets may be heirlooms that can never be replaced. Using harsh cleaning products and handling them roughly can destroy them forever. While selecting a cleaning service, ensure that professionalism, experience, equipment, reviews and pricing are checked to your satisfaction. Professional cleaning keeps your carpet in top condition. Carpets tend to become dirt traps, breeding grounds for allergens and fungi. If you have pets, their hair and parasites find a comfy home in your carpets and rugs. Food particles and spilled drinks cause stains. If these problems are not tackled immediately, they can damage your carpet.
Steam cleaning may take longer for the carpet to dry out, but it's a highly effective way for carpet cleaners in Rainford to do a thorough job. If you're allergic to fragrances, you can choose fragrance free cleaning products. A good deep cleaning restores your carpets to their original beauty and elegance. Choose a trustworthy cleaning service and contact Melling Carpet Care for the best results. You can talk to our team about the different types of carpet cleaning available. Dry cleaning is fast but may not be suitable if you have stains and smells. Steam cleaning is recommended for carpets that haven't been cleaned for a long time. We use environmentally friendly, mild cleaning products.