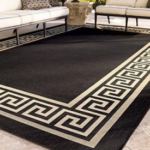 Many homeowners overlook the fact that carpet cleaners in Aintree are available. The process of having your carpets cleaned periodically will extend their life. While you can find products in the store to DIY, these processes will not even come close to the benefit of professional cleaning. Professional cleaning will remove more dirt and debris, as well as eliminate nasty odors and stains from your carpets. Experts will also not over saturate your carpets, possibly ruining them forever. Make sure you hire professionals with certification and years of experience so that you can rest assured your carpets will be in good shape after the process. By having your carpets cleaned, you can avoid potential health problems from dust mites and microbes.
Professional carpet cleaners will have the knowledge to treat any type of fabric or material your carpets are made from. In Aintree, carpet cleaners are provided by Melling Carpet Care. We clean all types of carpets and upholstery, professionally and safely. We are one of the leading carpet and upholstery cleaners in Liverpool.  You can expect your carpet to be dry within about 6 hours, so if you are planning a party or gathering at your home, we can get it cleaned and dried just in time. We can speed dry with our turbo dryers as well. We will clean your drapes also, while they are still hanging in the windows. We have a money back guarantee if you are not totally satisfied with our work. We service both the domestic and commercial markets.
When you need carpet cleaners in Aintree, contact Melling Carpet Care. We will give you a quote and set you up on the schedule. As an established carpet cleaning company since 1994, we have provided a range of cleaning services to our may clients These include upholstery cleaning, furniture cleaning, upholstery, curtain, and of course, carpet cleaning. We have years of experience and many satisfied customers. We are certain you will be a satisfied customer too.