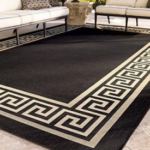 If you are searching for a leading carpet cleaner in Burscough, you will be pleased to know that we have carpet cleaning down to a fine art. We use a systematic approach, and modern tested cleaning solutions and equipment. It is necessary to have your carpets in your home or office regularly deep cleaned to ensure they are thoroughly cleaned and fresh smelling.
For homes and commercial carpets in Burscough, carpet cleaner Melling Carpet Care can bring can bring your carpet back to life. Dirty carpets give off odours you may not notice but visitors to your home or office will. Perhaps you have noticed in other buildings and do not know the source. The air is less than fresh and smells less than clean. Avoid potential embarrassment and ensure properly cleaned carpets and use the services of a professional carpet cleaner. We are a family run business, established since 1994, and continue to provide an efficient, thorough and affordable carpet cleaning service to all our clients.
A carpet cleaner in Burscough  will advise you of the best cleaning method for your carpet. Hot water extraction is the best cleaning method and the one we use most of the time for homes. For offices, especially with carpet tiles, we use a low moisture cleaning system because there is less drying time and therefore less downtime for the business. We do know that there are a few types of carpet that will shrink or have colours that bleed. For these types of carpets we use dry cleaning to ensure the carpet is thoroughly and safely cleaned. Contact Melling Carpet Care when your carpet needs professional cleaning by an experienced team. We will clean your carpet and clean the air. Speak to us about an affordable quote, and you will find our prices are budget friendly, and our services first class.