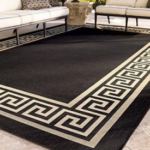 We have heard tell of those who put off calling carpet cleaners in Prescot because they have dirty carpets. Those are the same ones who clean their house before the house cleaners arrive. We at Melling Carpet Care have seen it all and more than once. Our family has been in this business since 1994 and we know what everyone knows. Dirt gets tracked onto carpet; drinks get spilled and food is ground into your carpet. We know, for reasons of his own, your dog sometimes chooses to urinate on your carpet. The cat is above all that but she doesn't mind exiting the litter box with bits of litter stuck to her feet. These are the reasons you need carpet cleaners and we are superb at what we do.
Maintain your carpet as best you can with frequent vacuuming and call us at Melling Carpet Care every six to twelve months.  For families with children and pets in Prescot, carpet cleaners may be needed more frequently than an elderly couple with no pets. Although a lightly used carpet does not look soiled, there are unseen troublemakers deep inside that can shorten the useful life span. Grit buried in carpet breaks down fibres when walked upon. Cooking odours, dust mites and moulds can take up residence without being seen. Cleaning carpets cleans the air of pollutants by removing them from the carpet. Those family members sensitive to moulds and dust mites should clean their carpet at least every six months.
Professional carpet cleaners in Prescot use appropriate cleaning methods depending on your carpet. Hot water extraction is the best choice for domestic and commercial carpets. There are many benefits, not the least is how clean we can get your carpet. When we finish your carpet cleaning, you will be amazed that your carpet could look good again. Another benefit for busy families and commercial properties is the quick drying time. We extract the moisture thoroughly so you can walk on the carpet within 30 minutes. The quick dry extraction method means moisture is not left on the fibres and backing providing the opportunity for moulds to grow. Contact Melling Carpet Cleaners and we'll make your carpet look new again. Your home or office will smell better and the air will be healthier to breathe.