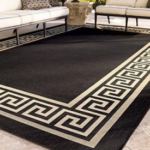 If you need professional carpet cleaners in St Helens, as we all do once in a while, we have got you covered. As one of the leading carpet cleaners in the area, we specialise in cleaning all types of rugs and carpets for your home, office and rental properties. This also is not limited to your carpets however, as we offer upholstery and curtain cleaning as well. Regular vacuum cleaning is undeniably necessary for the loose debris and dust collection, however, on occasion it is recommended to treat your carpet to a deep cleansing to get out all the unsightly grime, stubborn dirt, allergens and microorganisms which have intertwined in the fibres over time and need thorough convincing to get rid of.
For property owners in St Helens, our carpet cleaners incorporate nothing but the most tried, tested and perfected techniques which have a success rate only matched by our exceptional service delivery. We ensure that your rugs maintain their bright colour and designs while exterminating ingrained and often unseen dirt.  For this, we offer three methods: the first, hot water extraction is the most commonly used method for domestic and commercial clients. A pre-treat detergent solution is applied and a hot rinse solution under high pressure is forced into the carpet, then vacuumed out. This removes grease, dust, allergens and residues thoroughly. Our second option, low moisture cleaning is used in office areas and on carpet tiles. In extreme cases where there are chances of shrinkage or colour migration, we use dry cleaning.
You need not look any further for carpet cleaner in St Helens that will ensure spotless, fresh smelling carpets.  With our full insurance and money-back guarantee if you are not satisfied, we will provide a thorough and effective carpet cleaning service that meets and exceeds your expectations. Contact Melling Carpet Care today if you are looking for a one stop shop for pristine carpets. Take advantage of our pocket friendly prices, expert and friendly service, and enjoy fresh smelling and immaculately clean carpets.