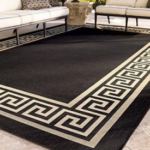 When it comes to carpet cleaning in Formby, it is easy to think it can be done over a few minutes when in fact a lot of time is needed to be set aside for a proper clean. A simple sweep can do the trick but what happens when there are several spills or when the danger of mould from dampness is inevitable after cleaning without giving ample time to dry? As daunting as the task may be, there are professionals that are always up to the task. They will not only leave your carpet clean, but also leave it dry and good as new. You also don't have to look far for them, as the team at Melling Carpet Care is only a call away.
Established in 1994, Melling Carpet Care is a professional family-run business that puts customer satisfaction at the forefront. In Formby, carpet cleaning by Melling Carpet Care will have you satisfied both from the professionalism and quality of work. From homes to churches and even rental properties, Melling Carpet Care has the expertise to handle all things carpets. We use three methods of cleaning and each method used depends on the severity of the situation. However, we always use the hot water extraction method first, as this is the method recommended by Shaw Industries, the world's largest carpet manufacturer. We use a comprehensive step-by-step method of cleaning. These steps include vacuuming in order to get rid of loose dirt, spraying a cleaning solution which is then penetrated deeper into the carpet using a mechanical machine and finally using an extraction machine to get rid of the dirt and he solution.
Other methods that we use for carpet cleaning in Formby include low moisture cleaning and dry cleaning. We have a variety of methods to choose from; so don't hesitate to contact us today for a perfect cleaning service. We also clean upholstery, rugs, leather and curtains for an all-round service. Whether domestic or commercial, we've got you covered.