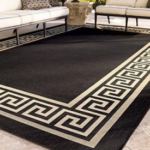 Melling Carpet Care has a team of expert carpet cleaners in Rainford if you are looking for a reliable company for regular or ad hoc cleaning of your carpets. Unfortunately, regular home vacuums will not clean the carpet as professionally as our industrial equipment will, and with a simple call to Melling Carpet Care, you can restore your old-looking funny-smelling carpets to their original look and feel. We have three different types of cleaning methods as different carpet materials require different approaches, and we will use the one that is most appropriate to wash, clean and dry your carpets at home or at the office.
Over the years, Melling Carpet Care has built a solid reputation for providing quick and professional services when it comes to carpet and upholstery cleaning. In Rainford, our carpet cleaners will take precaution when handling your carpet. We understand that some carpets are quite valuable and require special care. Should the carpets be located in a high traffic area, we will organise our cleaning in such a way to prevent congestion without disrupting your business or causing any inconvenience. To get the best results, we use a step-by-step cleaning procedure to remove loose dirt and any foul odours. If there are stubborn stains, we will spend as much time and energy as possible to get them out. Once we have completed the cleaning procedure, your carpets will not only look as good as new but will smell nice too. We have full insurance, and if you are not pleased with our work, we offer a money-back guarantee.
Our carpet cleaners in Rainford have worked in high-end restaurants, hotels, offices, churches, and a variety of shops. They have a wide range of experience when it comes to both carpets and upholstery, therefore, whether it's sofas, curtains, or rugs, you can be sure you are leaving your property in good hands. For more details about our carpet cleaners, contact us today. Our cleaning methods will also remove bacteria and allergens, creating a healthy environment for all.