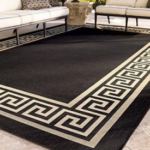 When you choose our carpet cleaners in New Hall, you'll know that your carpets are exceptionally clean.  As carpets are made from fibres, they can be a home to dust mites. In addition, pollen and dander can go unnoticed in a carpet. This remains one of the reasons why a deep clean is essential. While vacuuming the carpets is part of the regular cleaning routine, it is a sensible idea to have your carpets deep cleaned at least once a year. To ensure a thorough and intensive clean, use the services of a well-established and professional carpet cleaning company.
Our team has many years of experience cleaning all types of carpets. In New Hall, carpet cleaners have both the experience and the knowledge to professionally clean all types of carpets. As such, we use a variety of cleaning methods. Hence, we'll choose the best method that is suited to your carpets. One of the methods that we use is the hot water extraction method. This is the most popular choice and is suitable for most carpets. Moreover, it is the method recommended by Shaw. Our team follows a step-by-step process to ensure a thorough cleaning. This includes vacuuming your carpets to remove all loose dirt and debris. Additionally, it uses the right cleaning solution that is agitated deep into the pile. This, with all the dirt, is then extracted by our powerful extraction machine.
For perfectly clean carpets, our carpet cleaners in New Hall will ensure a perfect service. If there are any stubborn stains, we will treat them and then remove them. All our work is guaranteed and all our carpet cleaners are experts in their field. Contact Melling Carpet Care today for further information on how our carpet cleaners can assist you. We can assist with carpet cleaning for your home or for your business. First established in 1994, our family-run business continues to provide an expert service at pocket friendly prices. Today, we are one of the leading carpet cleaning companies in the area, and we specialise in cleaning all types of carpets, effectively and safely.