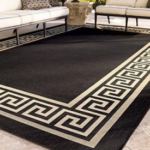 Carpet cleaning in Southport has old wives' tales attached that die hard. The stories predate today's modern synthetic carpets that are manufactured for long wear and easy cleaning. Cleaning methods are much improved over soaking the carpet and waiting days for it to dry. Homeowners were once reluctant to have their carpet cleaned because a sticky soapy residue was often left on the carpet which attracted dirt. Within a month the carpet would be dirtier than before it was cleaned. Once the carpet was cleaned the new carpet sheen was gone. The carpet might look cleaner but it also looked faded. Today's carpets and the carpet cleaners we use at Melling Carpet Care leave your carpets looking and feeling like new with no residue.
Since 1994, our family has been cleaning the carpets of domestic and commercial customers with care. For both homes and businesses in Southport, carpet cleaning does more than remove dirt and stains. Trapped in the carpet fibres are odours, pet dander and hair, old food bits and allergens. Our professional carpet cleaning methods remove these deeply embedded particles. The carpet is clean but so is the air in the room leaving a fresh, welcoming environment for family, guests, customers and employees. Another thing not left behind is dampness leading to mould. Our powerful extractor pulls out the moisture fast so mould doesn't have time to take hold. Fast drying also means your carpet is back in service with little down time.
Melling Carpet Care has effective cleaning techniques for all types of carpet cleaning in Southport. We can use low moisture to get carpets back in use quickly which is ideal for large commercial complexes. We also have a cleaning solution for carpets that would shrink or fade using other methods. Most of the time we use the top choice of carpet manufacturers which is hot water extraction. This five step technique uses our powerful extractor to flush away dirt leaving your carpet looking and smelling new again. Contact Melling Carpet Care for a free estimate on your carpet cleaning needs. Clean your carpet and you clean your inside air all while extending the life of your carpets.