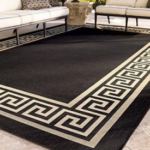 If you are looking for professional carpet cleaners in Birkenhead, Melling Carpet Care is but a phone call away. Keeping your carpets spotlessly clean goes a long way in minimising allergies and skin irritations in your home. Dust mites and pet dander are one of the biggest causes of allergies and skin irritations. A carpet, while appearing clean, may harbour these allergens deep inside its pile. Regular vacuuming is not enough to completely remove the embedded dirt and grime hidden in your carpets. This is where our professional carpet cleaners can assist.
For busy homes in Birkenhead, carpet cleaners will ensure that your home's carpets are thoroughly and spotlessly clean. Not only will your carpets look and feel clean, they will smell fresh and clean too. We use the hot water extraction method to give your carpets a deep clean. This method is the only method recommended by Shaw Industries, the world's largest carpet manufacturers. When we deep clean your carpet, we begin with a thorough vacuuming to ensure any loose dirt and grime are removed. We then use our specialised cleaning solution which is then agitated deep into the pile by our mechanical machine, specially made for this reason. The powerful extraction machine then flushed out the pre-spray and the dirt completely out of your carpet, leaving it beautifully clean. If there any stubborn stains, they are tackled at this point.
Carpet cleaners in Birkenhead remove the risk of allergies. If you would like your carpets seen to by our carpet cleaners, contact Melling Carpet Care. First established in 1994, our family run business continues to provide first rate carpet cleaning services to all our clients, both commercial and domestic. Nothing quite beats the smell and feel of a freshly deep cleaned carpet. We also offer a money back guarantee, should you not be fully satisfied with our service. Other than carpet cleaning, we also offer upholstery, curtain and rug cleaning. Keep your home clean, fresh smelling and allergen free with assistance from our expert carpet cleaners.