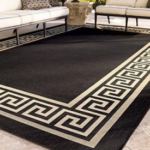 If you're not big on carpet cleaning in Sefton you can always outsource for professionals for them to carry out the task. Carpet cleaning is more than sweeping up a carpet every so often. Even if you're washing the carpet, it is important to use the right products in order to achieve the desired results. Moreover, not letting the carpet properly is a recipe for disaster. Any damp patch that has been neglected causes a foul odour to sweep across the room and becomes the perfect breeding ground for mould, which in turn becomes a health hazard. Proper carpet cleaning requires patience and time. If you have do not have either of those, let the professionals handle the job.
At Melling Carpet Care, we ensure the services we offer are worth both your time and money. In Sefton, carpet cleaning is undertaken with precision in order to guarantee customer satisfaction. You deserve to enjoy your carpets, whether in the home setting or the office area. Carpets are bound to undergo some damage over time, such as having spills that were left to dry. Each carpet situation is unique and we'll take this into consideration when cleaning. The colours and fabric of the carpet do get affected in the cleaning process. We ensure to make a note of these before proceeding to choose the best cleaning method. While one method may work spectacularly for one carpet, it may end up causing a completely different result on another. This is why we have options available for each task.
Carpet cleaning in Sefton has never been easier. Whether it's the hot water extraction method that is employed, the low moisture cleaning method that is decided upon or the dry cleaning method that seems the best fit, your carpets will be left looking good as new by the end of the process. Contact Melling Carpet Care today for your carpet cleaning needs. We also have the expertise to clean rugs as well as upholstery, both leather and material. Our work is fully insured and comes with a money-back guarantee should you be unsatisfied with the results.