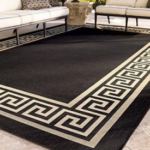 Our carpet cleaners in Crosby are among the best when you are looking for a service that is done to a high standard. If you own carpets that are exquisite or expensive or even rare, you will certainly need the assistance of professional carpet cleaners to have them cleaned. While some carpets can be cleaned outside the house by soaking them and letting them dry in the sun, there's a high chance that you might not be able to do that with most carpets. In addition to that, if your whole property is covered with carpet, it's best to leave the cleaning to a reliable company that specialises in carpet cleaning.
Over the years, our company, Melling Carpet Care, has risen among the leading companies in Liverpool when it comes to rug, upholstery, curtains, and sofa cleaning. In Crosby, our carpet cleaners will do a wonderful job, and we have no doubt about it. If you are not happy with the end result, we will give back your money, and that's our guarantee. If your carpet requires a different approach compared to the more popular methods, don't worry, we will use the most appropriate method. Please note that we do domestic and commercial work; we believe that carpets at home should be professionally cleaned as well. Regular vacuuming will not get rid of certain elements, but our different equipment are designed to deep clean carpets, rugs, sofas and many other household products. We will get all pet hairs, furs, dirt and whatnot from your carpets, and once we have finished cleaning, you will notice a nice lingering fragrance. We take a lot of care to ensure that our customers are completely satisfied with our services!
If you need professional carpet cleaners in Crosby on a regular or ad hoc basis, you won't find a more accommodating company than Melling Carpet Care. We are a family run business and place a huge emphasis on quality of service and customer satisfaction. When you are looking for professional carpet cleaners, contact Melling Carpet Care. We'll also treat and remove any stubborn stains.