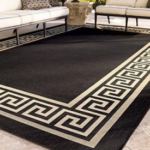 Hiring professionals for carpet cleaning in Lancashire comes with a lot of advantages, especially taking into consideration that it is a very challenging job. If you have carpets at home, it's important to have them cleaned by a cleaning company every once in a while. Most home equipment is not suitable for deep cleaning; vacuum cleaners will only remove superficial dirt. At Melling Carpet Care, not only do we have the right equipment to carry out a thorough and meticulous job, but we have the expertise required to handle different types of carpets and rugs, including those that will need special treatment.
Our experienced team has both the knowledge and experience in cleaning many different types of carpets.  In Lancashire, carpet cleaning can be a difficult job. It requires time, patience, special knowledge and experience. So, if you require our expertise, rest assured that you will be provided with a service that is top-notch and immaculate. If you are not happy with the end results, we will be more than pleased to return your money. So, leave the carpet cleaning to us and you will notice the change, most importantly, you will have a much cleaner carpet with a fresh lingering fragrance. In addition to that, our cleaning methods are guaranteed to remove stubborn stains, dirt, bacteria, pet hairs and more, which will make your carpet safe and healthy. Furthermore, with proper maintenance and regular service, the lifespan of your carpet will be extended and if there's any warranty, we will make sure not to void them.
You can always count on the professionals at Melling Carpet Care for deep carpet cleaning in Lancashire. Whether it's an ad hoc service, or a more regular work, we are committed to providing a service that is efficient and quick, and we won't hesitate to tailor it around your needs. When you need professional carpet cleaners, contact Melling Carpet Care. We also do upholstery cleaning, such as sofa cleaning, leather chairs, and curtains. Speak to us about a quote for carpet cleaning – you will find our prices are competitive.